About Us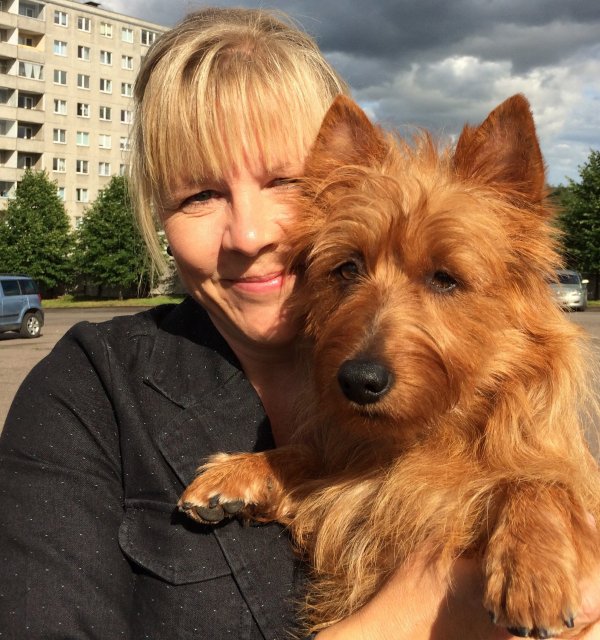 This photo is taken in august 2014, me and one of my favourites Jaskarin Salvatore
Photo: Lene Nordström
My name is Saija Reiman-Walldén and I'm the breeder of Jaskarin Australian Terriers. Of course I get a lot of help from my husband Markus and my daughter Vilhelmiina.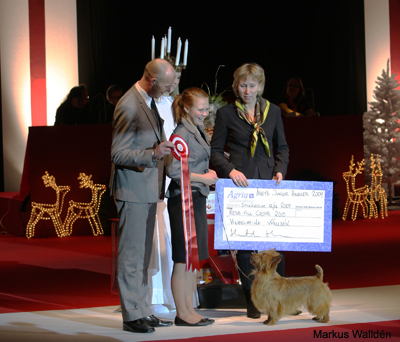 Vilhelmiina has had succesful years as junior handler,
She has won two times Junior Handler Championship in Sweden.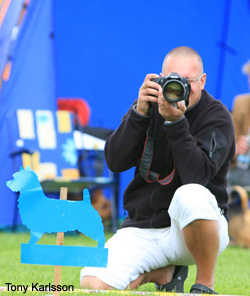 Markus is often ringside with his camera

We are from Finland, but now we are living in Sweden, near Stockholm in Gnesta. Our First litter was born 1994. At the present time we have few aussies as family members. Some of our Aussies lives in Finland and we have few co-ownership aussies. We have about two litters per year.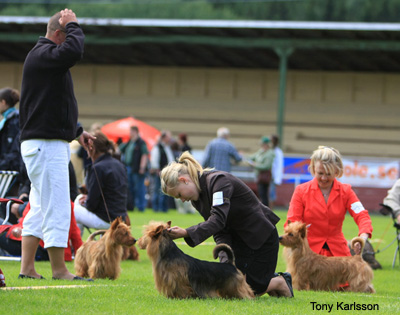 Our Family - team work

Our first aussie was Ch Reimin Trophy-Top, called Jaska. We chose the name Jaskarin for a prefix after our first aussie. Jaska was born 3rd december 1985. We'll always remember Jaska -
he was a really special boy with a special personality.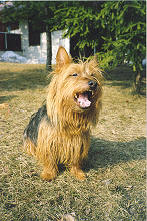 My first aussie Ch Reimin Trophy-Top aka Jaska
Our wonderful foundation bitch is Multi Ch Bluepepper`s Tara Tammybear. Tara was very good breedingbitch, but also had a succesful show carrier. She is mother to many famous aussies: for example Jaskarin Tuuliviiri, Jaskarin Rokkirakki, Jaskarin Risti-Nolla and these bitches are very good breedingbitches themselves and they have great showresults too. So the apple doesn`t fall far from tree...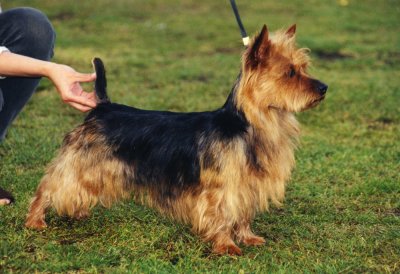 INT & NORD & FIN & S & EST & DK CH,
KBHW-96-01, SW-00-01-03, WW-01, KBHW-01
Bluepepper`s Tara Tammybear " Tara"
Photo: Markus Walldén

Kennel Jaskarin is Top Aussie breeder 1998 in Finland and Top Aussie breeder from 2001 to 2014 in Sweden. We have bred over 80 Jaskarin Champions. Our aussies and breeder classes have many BIG and BIS-placements. we got Swedish Terrier Club Medal 2010 and I`m honorary member in the Australian Terrier Club of Sweden.

Our Aussies are always eye-and patella examinated and have lovely temperaments,
they are social and happy small terriers!